Nas' 'Illmatic' Is Complex's #1 Album In Hip-Hop History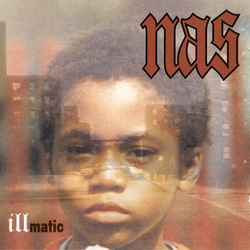 Think about the question that pops into your head whenever a new rapper drops his first album: "Is it the next Illmatic?"
It's rare for an artist to live up to hype the way Nas did. The Queensbridge prodigy was hailed as The Second Coming, the heir to Rakim's throne. Years later, Illmatic stands as the definitive hip-hop record. On the boards, you have DJ Premier laying down the vitriolic "New York State of Mind," Pete Rock's wizardry on "The World is Yours," and timeless work from the likes of Large Professor, Q-Tip, and L.E.S.
To read the entire list click HERE.
POSTED BY: LEILA ORTIZ