Jay Shells Feature's Nas Lyrics in New Project, "Rap Quotes", in NYC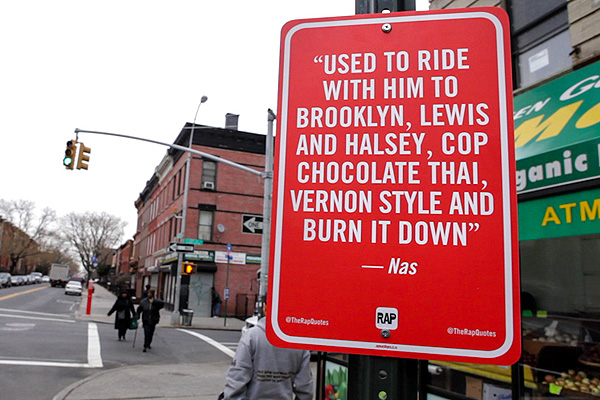 In his latest project, Shells began creating street signs with rap lyrics and placing them at the actual location that inspired the lines.The lifelong New Yorker had his interest sparked by the rapped-about the imagery of the dangerous Harlem park.
This led to his latest street art project to see and mark different hip-hop locales. Called Rap Quotes, Shells spent last weekend with the website Animal putting quotes on signs at 30 different spots throughout New York City that are mentioned in rap songs — giving the city its first unofficial hip-hop history tour. Nas made the cut. Check it out.
BY: LEILA ORTIZ