Coachella 2013: Rapper Nas Revels with Hennessy Before Ruling The World at Midnight
The Coachella 2013 party scene opened Friday with burgers, tacos, rapper Nas and free-flowing Hennessy.
Nas, a Hennessy ambassador and longtime "Henny" fan, sat sipping his favorite drink in a back room before a surprise midnight performance at the party. "Hennessy is a part of my lifestyle, it's a part of music lifestyle," Nas said. "It's always been the label, that label, Henny."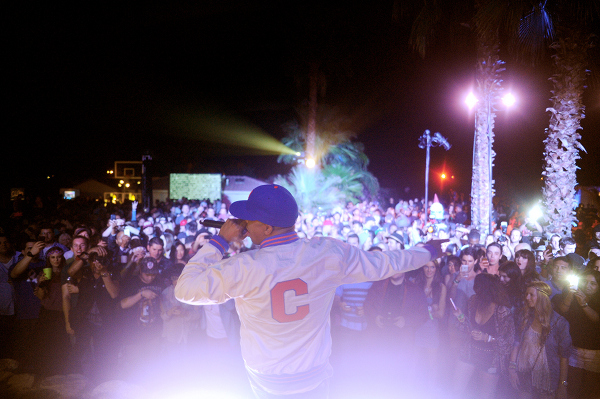 The longtime rapper is known for his sharp wit and biting social commentary, but he also frequently mentions his favorite cognac in his songs. In an interview Friday with the Los Angeles Times, he revealed that his current favorite Hennessy drink was a concoction called the Big Apple. "It's just what we do," Nas said.
More
BY: LEILA ORTIZ