Houston Press: Meet Nas' Biggest Fan, Luisa Diaz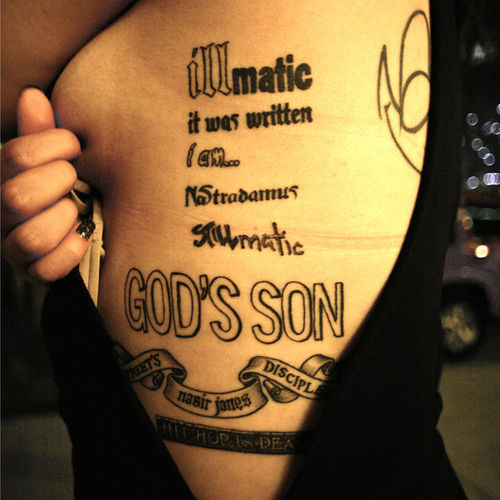 Think about your favorite musician for a minute. Do you remember the first time you heard his or her voice? Can you relate each album or song to a different stage or major occurrence in your life? How many times have you seen him or her (or them) in concert, let alone met and engaged any of them in conversation? Can you recite their lyrics off the top of your head and explain their meaning as if your life depended on it? Are you a true fan?
Luisa Diaz is a die-hard admirer of a certain Nasir bin Olu Dara Jones, the New York City rapper known simply as Nas. She can not only answer "yes" to all of those questions, but also permanently carries that admiration on her skin.
BY: LEILA ORTIZ