Las Vegas: Nas Performs at MGM's Hakkasan Nightclub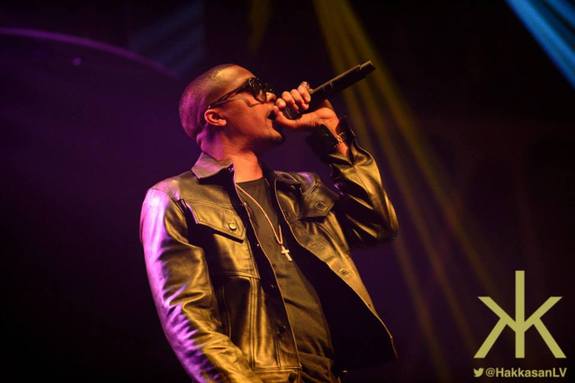 Last night, Hudson Jeans and Creative Recreation hosted a party at Hakkasan Nightclub at The MGM Grand Hotel and Casino in Las Vegas.
Nas attended the celebration, treating party goers to an a special performance of some of his greatest hits.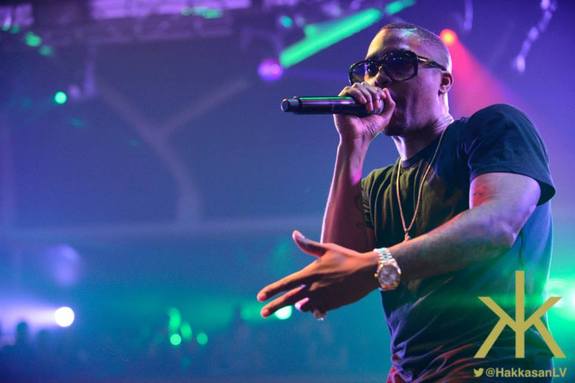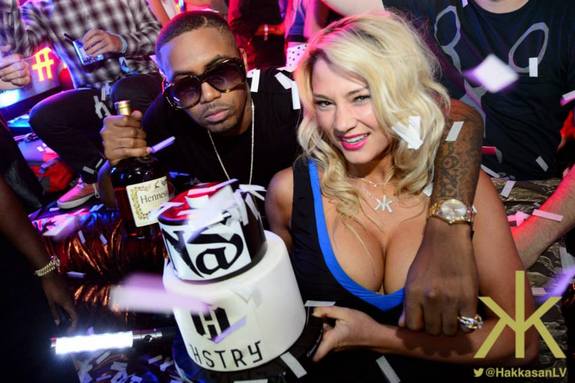 Opening his performance with 1999's Hate Me Now, Nas stopped the performance to give a proper welcome to his guests.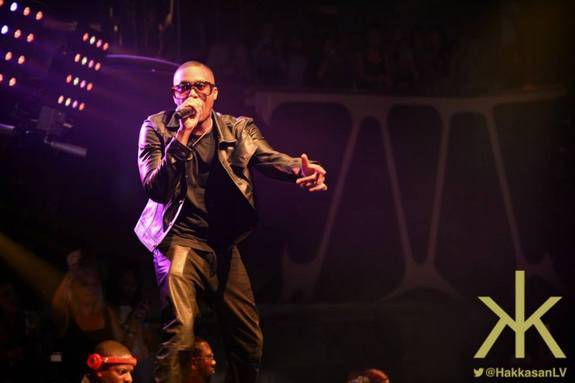 Special thanks were given to Hudson Jeans, Creative Recreation, his clothing line, HSTRY, as well as a big thanks to all the fans and party goers.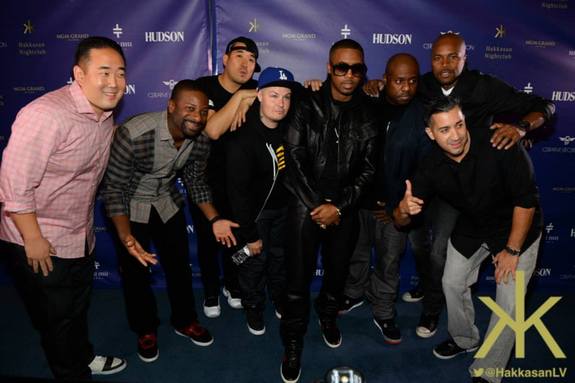 Continuing his high energy performance, Nas performed hits like It Ain't Hard To Tell, Made You Look, and If I Ruled the World to a sea of screaming fans.
After his performance, Nas, drinking Hennessy, continued to party with his entourage, as the waitress brought out a customized cake branding the MC's Name and his new clothing line HSTRY, which premieres this fall.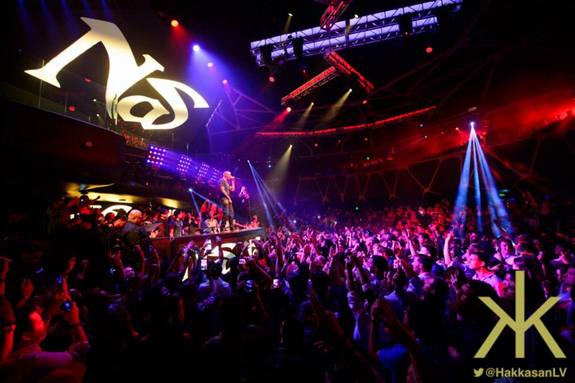 BY: LEILA ORTIZ