It Only Gets Better- The Golden G's: On Nas and Aging in Hip-Hop
In honor of Nas turning 40 this week, Hennessy along with Complex Magazine, celebrate The Don's success and longevity throughout his career. Ten years ago, aging in hip hop was considered taboo. Similar to other entertainment industries, getting older in hip hop only proved to be wise if you were retiring soon.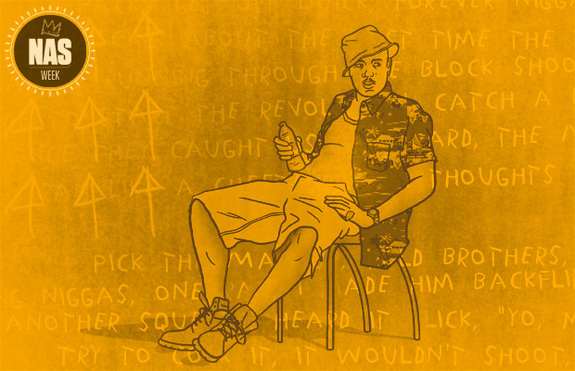 At the age of 39, Nas has changed the game in not only that aspect, but in many other aspects of hip hop, solidifying his position as one of hip hop's greatest of all time (G.O.A.T.). Beginning with his debut appearance on Main Source's Live at the BBQ, Nas' fresh and hard-hitting verse displayed a master level of lyrical technique which he further proved when he delivered 1994's classic Illmatic, considered to be a bible of hip hop.
Releasing the Grammy Nominated album Life Is Good last year, Nas' 10th studio album reinforced the legend's unmatched lyrical skill and talent while proving the fact that all good things get better with time.
Check out the full article HERE!
BY: LEILA ORTIZ