The Grand Finale: Nas Celebrates Turning 40 at Tao Nightclub in Las Vegas
Nas continued his 40th birthday festivities with a post-fight celebration at Las Vegas' Tao Nightclub at the Venetian Hotel and Resort.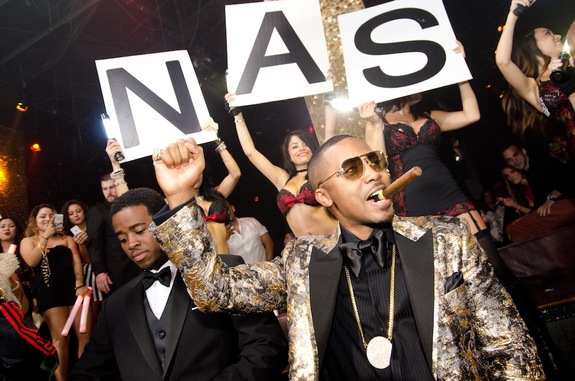 Dressed to impress, The Man of Honor arrived in a Waraire Boswell designed gold and black suit that personified The Don's long history of style and finesse as he kicked off the final celebration for his 40th Birthday.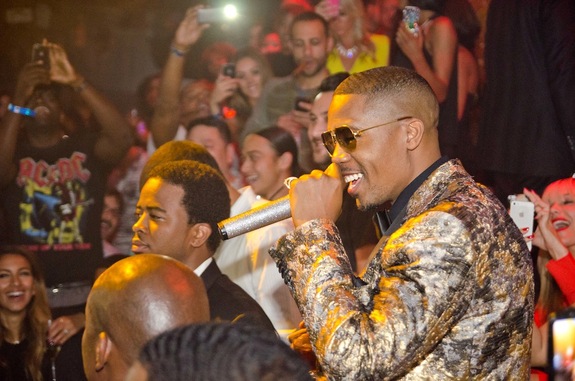 Nas, along with celebrity guests Dave Chappell and Busta Rhymes, sipped Hennessy and Dom Perignon all night while partying with nightclub guests and even reliving some on the MC most loved classics.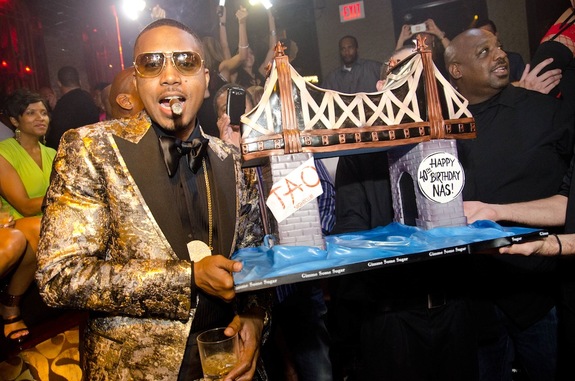 The evening was filled with Nas tributes from DJ Vice as he dropped Nas singles, including If I Ruled the World, Hate Me Now and The Don.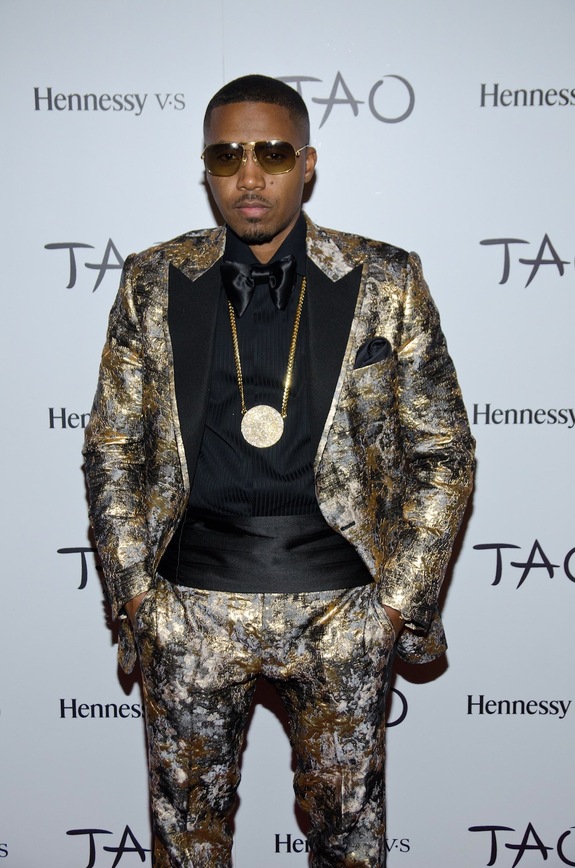 Fellow rapper and hip hop legend, Busta Rhymes also took the time to pay tribute to Nas and wish him a happy birthday with a toast with the crowd while proclaiming Nas as the King of New York.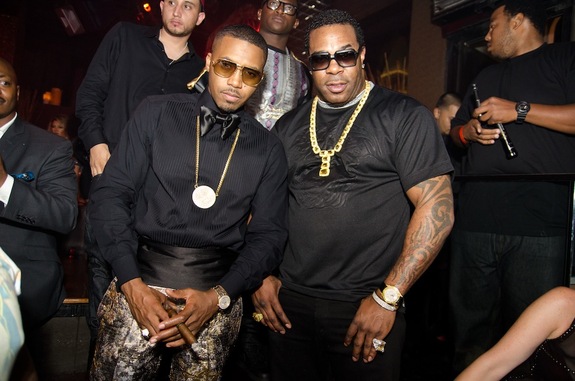 The tributes continued till after 4am with Busta Rhymes educating party goers on just how important Nas and his music is to Hip Hop.
BY: LEILA ORTIZ