The Good, The Bad, and The Nasty: A Complex View of Nas' Best Work
"One of the greatest hip hop albums of all time" is a common phrase when discussing a Nas album, rather it be a solo effort or a collaboration project. Beginning with his debut album, Illmatic, where every track has been hailed a classic from NY State of Mind to Halftime to the Queens anthem, Represent, Nas receives praise for his mastery skill level and genius delivery.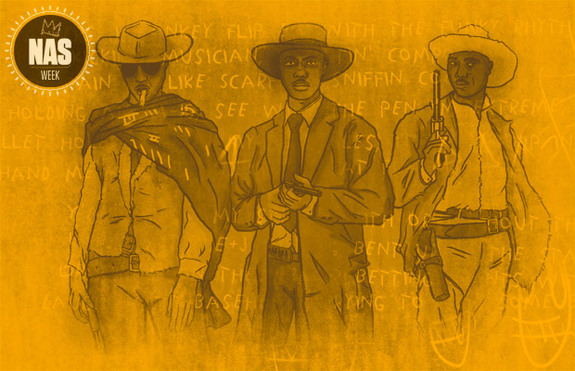 Everything, including the production, the subject matter, and the delivery of Illmatic is timeless and will always be seen as some of Nas' best work. Nas continued to set the bar with albums like It Was Written, Stllmatic, God's Son, and more. In this article, Complex Magazine highlights just what makes a brilliant Nas album. They survey the Don's work over the last two decades, including Nas' collaboration albums with The Firm and 2010's Distant Relatives with Reggae star Damian Marley.
The article takes a look at all elements that contribute to a classic body of work, including triumphs, missteps, and underrated gems found on every album from "Illmatic" to "Life Is Good."
BY: LEILA ORTIZ