Living The Good Life, Nas On New Album, Hennessy Partnership, and New Business Ventures.
The past 16 months have been phenomenal for Nas. The MC released his sixth solo album to reach number 1 on the Billboard charts, Life Is Good, last summer and has been busy living the album title ever since. With Grammy nominations, a sold out world tour, philanthropy, and countless honors, including the establishment of The Nasir Jones Fellowship at Harvard University, life for the legendary MC is indeed good.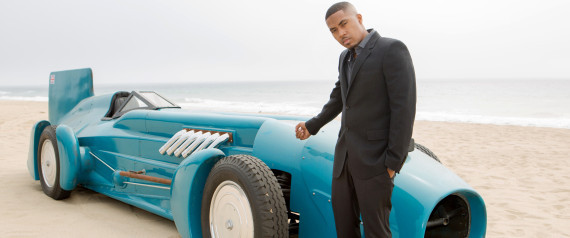 Nas recently sat down with The Huffington Post to give exclusive details on his new album, and other new music including collaborations with Mariah Carey and Jay Z. He discusses his partnership with Hennessy and what it's like to serve as the brand ambassador for Hennessy's 2013 Wild Rabbit campaign. Nas, who recently turned 40 last month, also discusses his other investments, including his new high end fashion line, HSTRY, and his expanding investment portfolio.
BY: LEILA ORTIZ