Shredded Beats: Nas Headlines at Cervantes' Masterpiece Ballroom
Backed by DJ Green Lantern, Nas took the stage in Denver, Colorado last week to headline So-Gnar's Fall Shredded Beats concert.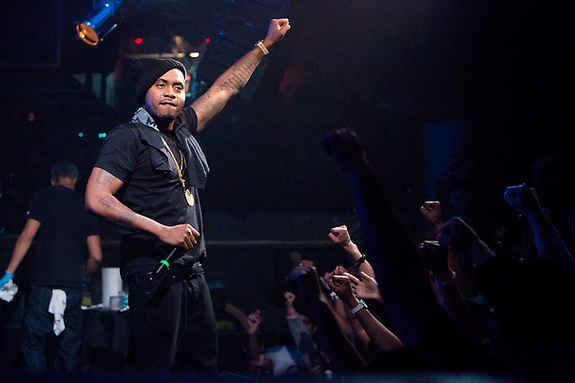 Performing at Cervantes' Masterpiece Ballroom, the legendary MC opened his performance with "Locomotive", a track from 2012's "Life Is Good," before moving on to perform classic hits like "It Ain't Hard To Tell" and "Made You Look". Performing in front of screaming fans, the aggressive MC engaged the audience in a lyrical medley of classic tracks including "The World is Yours," "Hate Me Now" and "Got Yourself a Gun", as well as newer material from his last album, Life is Good.
BY: LEILA ORTIZ