A One-on-One Conversation With Nas at AGENDA Emerge
This evening marks the second day of the 2013 AGENDA Emerge conference, a well respected and curated platform where industry insights and business intricacies are shared. Powered by Group Y, the creative and brand building conference highlights today's most iconic creative directors, industry leaders and entrepreneurs in the youth marketplace.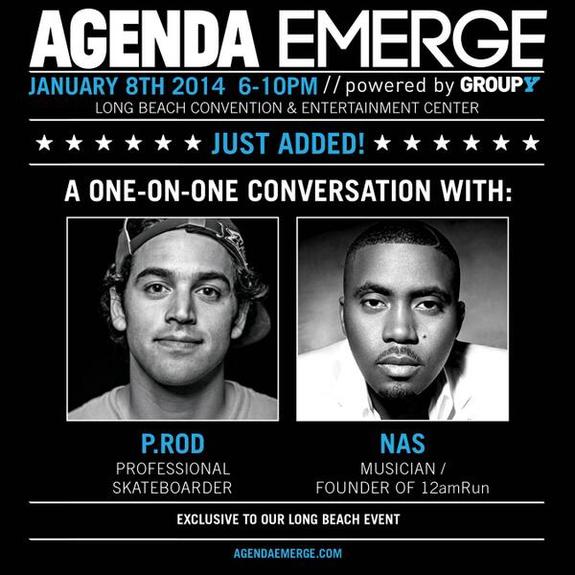 This evening guests will have the opportunity to experience a one-on-one conversation with Nas to discuss his new business venture, Luxury Sneaker Shop, 12amRun, opening in Las Vegas this year. Other guests at the conference include Founder and CEO of Karmaloop, Greg Selko, Tom Campion, Founder of Zumiez, Professional Skater Paul Rodriguez, and Keith Hufnagel of Streetwear Brand, Huf. Tickets for the event are available.
BY: LEILA ORTIZ