Recap: Nas at AGENDA Emerge
Hosted at the Center Theatre, the AGENDA Emerge trade-show and industry conference brought together a group of largely successful gentlemen to share advices, tips, and stories of their success. Among those men, was Hip Hop legend and entrepreneur Nasir "Nas" Jones who joined Professional Skater Paul Rodriguez for a special one-on-one conversation.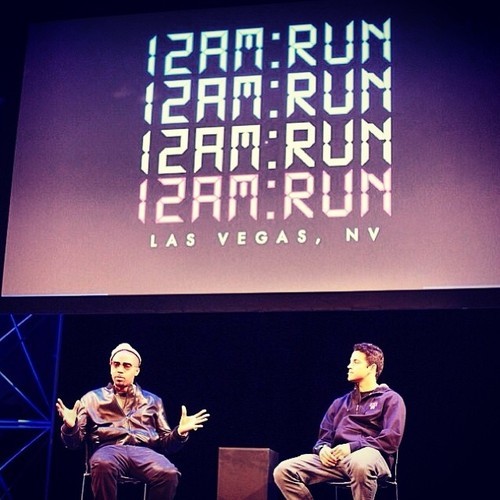 The two discussed their collaboration on the 2010 Nike global campaign to promote Paul's sneaker's "The Nike SB Zoom Paul Rodriguez 4". Narrated by Nas and directed by Nike SB's own Jon Humphries, the 60-second commercial chronicles Rodriguez journey through New York City as he travels through his favorite spots to ultimately spend time with his idol in the studio, Nasir Jones. Nas continued the panel discussion discussing his new business venture, luxury sneaker store, 12AM Run, set to open this year in Las Vegas, Nv.
BY: LEILA ORTIZ