The People Want Nas - The Source Magazine Presents: The 30 Most Anticipated Albums of 2014
April 2nd, 2013 was a very important day in the news. Connecticut lawmakers came to an agreement for stricter gun laws, North Korea reinstated its nuclear plant, and the U.S. was hit with record breaking low temperatures throughout the country. This was also the day that Queens-born hip hop legend Nasir "Nas" Jones would send a tweet that carried shockwaves through the hip hop community.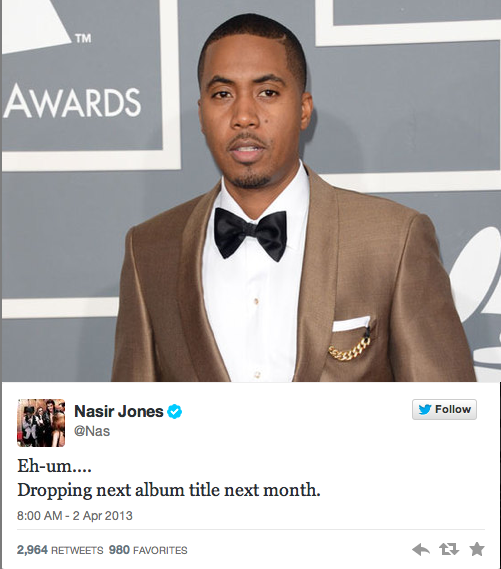 The tweet was simple and read "Eh-um.... Dropping next album title next month." In an instance, the internet exploded with buzz on Nas' new album. Rumors of collaborations, release dates, and more soon followed all over the internet, fueling the anticipation and anxiety of the fans. Since then, the world has been patiently waiting and anticipating the 11th solo album of one of hip hop's greatest lyricists and storytellers.
Now, The Source Magazine counts down their list of the most anticipated albums of the year, featuring Nas.
BY: LEILA ORTIZ