Las Vegas: Nas Hosts Haze Nightclub for Super Bowl Weekend
This weekend marked the celebration of the National Football League's Super Bowl 48 and although the game took place in New York, Las Vegas was definitely the place to be for the pre-gaming celebrations. Saturday night, Haze Nightclub, located at The Aria Resort and Casino, welcomed Hip Hop superstar Nas to host their exclusive pre-game Super Bowl celebration.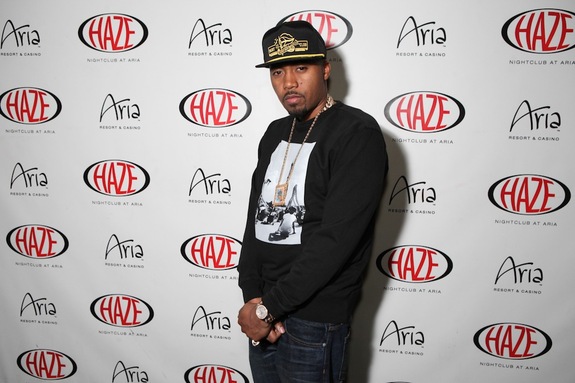 Arriving just after midnight and dressed in luxury street wear, the emcee posed for photos on the red carpet with business associates and friends before being escorted to his exclusive VIP table. Once inside, Nas drinking Hennessy with his entourage, partied with friends and fans throughout the night before treating partygoers to a musical journey of some of his biggest hits.
Speaking to a screaming crowd, Nas took the opportunity to announce the opening of his new sneaker shop located at The Linq on the Las Vegas strip, 12am Run before spitting classic versus from his impressive catalogue of classics, including songs It Ain't Hard To Tell, If I Ruled The World, Hate Me Now, and Made You Look. In attendance was Nick Sakai, Nas' friend and business partner in his new venture 12am Run, Boxing Champ Floyd Mayweather, Los Angeles Dodger Matt Kemp, and more.
BY: LEILA ORTIZ