Recap: Nas Performs at The Soulfrito Urban Latin Music Festival
The Soulfrito Urban Latin Music Festival took over the Sun Life Stadium in Miami over the weekend. The musical festival infused with Latin Pop and Hip Hop genres brought together some of the industry's biggest names for an all day celebration of art, music and culture . Headlining the event with Puerto Rican Sensation Don Omar, Nas took the stage for an unforgettable performance to a crowd of screaming fans.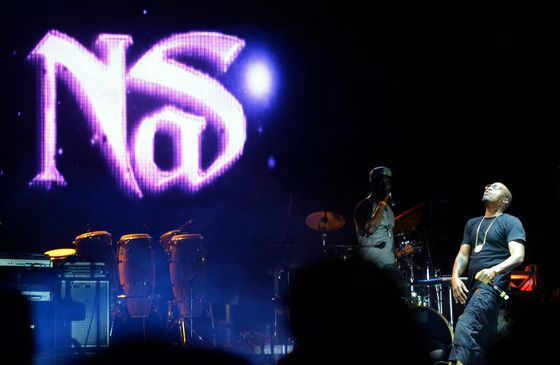 Dressed modestly in all black, Nas got the crowd going with classic hits from his debut album, Illmatic, which celebrates it's 20th anniversary this April. Accompanied by a live drummer, Nas also performed other chart topping hits including "Street Dreams," "If I Ruled the World," "I Can," and a jaw dropping intimate performance of "One Mic" where his momentum moved the crowd to join the performance word-for-word.
BY: LEILA ORTIZ