See Nas Live at Lollapalooza 2014
Yesterday, Lollapalooza released the official lineup for one of the countries' most anticipated music festivals of the year. The three-day event, which takes place in Chicago's Grant Park (Aug 1st-3rd), will feature over 130 performing acts dispersed between eight different stages.
Nas, who is scheduled to play Saturday, will join headlining acts Outkast, Foster the People, Fitz and the Tantrums and more. Other artists scheduled to play the festival include Eminem, Skrillex, Kings of Leon, Childish Gambino, Arctic Monkey, Chance the Rapper, Lorde, Run the Jewels, Warpaint, Blood Orange, and more. Tickets for the event are on sale now.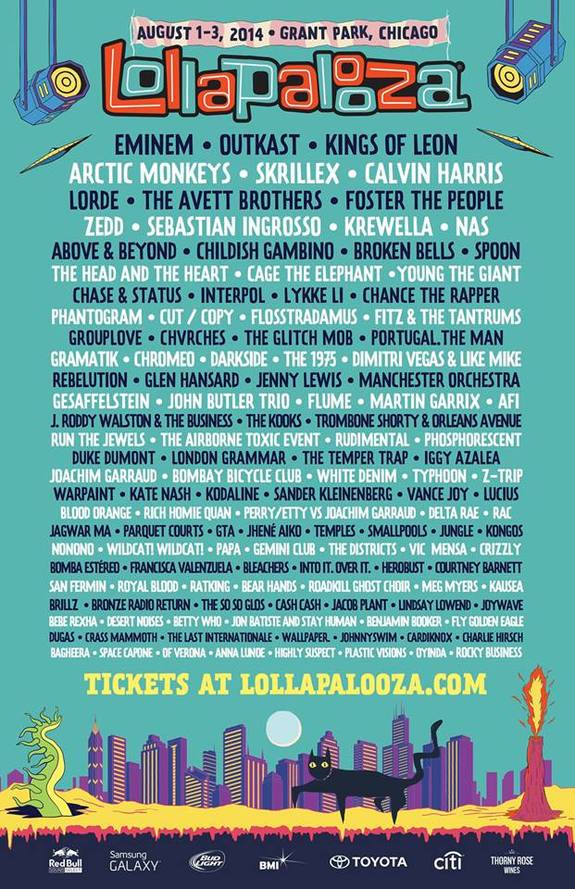 BY: LEILA ORTIZ