Recap: Watch Nas Discuss Illmatic on REVOLT Live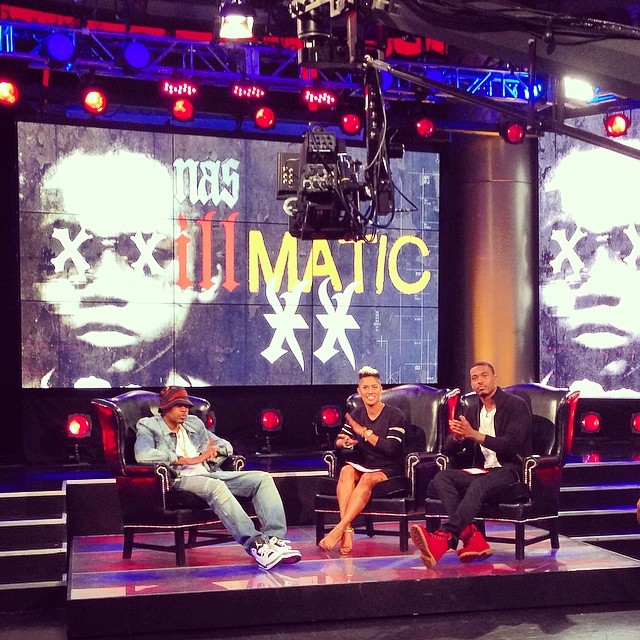 Yesterday, Nas paid a special visit to REVOLT Live to discuss the twentieth anniversary of his debut album, Illmatic. Speaking with hosts Sibley and DJ Damage, Nas went into detail on the making of the album, the process of it's release, and the mass pandemonium that soon followed and propelled his career.
Among topics addressed, Nas discussed the accidental role he played in leaking the album through his friends, the similarities of artist using their childhood photos on their album covers following Illmatic's release, and the overall impact the landmark album made in hip hop. Fans got a chance to submit personal questions to the emcee via Instagram video which Nas answered on the show. Nas was surprised with a special Illmatic anniversary cake on stage honoring the 20 years since the album's release on April 19, 1994.
Nas will release Illmatic XX on April 15th to commemorate the landmark album, featuring remastered versions of the classic album as well as unheard remixes, freestyles, and more. Illmatic XX is amiable for pre-order through iTunes.

Check out the video links below:
Part 1
Part 2
Part 3
Part 4
BY: LEILA ORTIZ