Digital Day Schedule - Today
Illmatic XX, the 20th anniversary celebration of the landmark album that made Nas an icon, is out today via SONY Legacy. This exclusive collection features several rare remixes, unreleased demos and freestyles to commemorate the anniversary. The New York Times called the release "a densely textured, deeply lyrical portrait of life in Long Island City's Queensbridge projects [that] signaled the resurgence of the moribund New York hip-hop scene and helped pave the way for Biggie Smalls, Jay-Z and a new generation of New York rappers."
Nas will participate in a series of online events TODAY to celebrate the 20th Anniversary. The events include a Huffington Post Live segment, Reddit "Ask Me Anything", @iTunesMusic Twitter chat and GoogleTalks chat. An overview of each event and a schedule is included below.
In conjunction with the release, Time Is Illmatic – a feature length documentary film that examines the album – will open the Tribeca Film Festival tomorrow night. The movie delves into the making of Illmatic; the social conditions that created it; and the music legacy passed down from Nas' Mississippi-born father and celebrated jazz musician, Olu Dara.
Overview:
11:00am ET: Huffington Post Live - 30 minute live interview segment streaming in real time on Live.HuffingtonPost.com. Segment will include live fan participation via Skype and Google+ Hangout.
12:30pm ET: Reddit Ask Me Anything - 1 hour open forum Q&A between Nas and the Reddit Community. Nas can pick and choose what questions to answer and the community will up-vote quality questions to the top of the stream.
2:00pm ET: Twitter Chat hosted by @iTunes - 30 minute twitter chat moderated by @iTunes. Fans will be prompted to submit questions for the chat using hashtag #AskNas
4:00pm ET: @GoogleTalks- 1 hour live chat at Google offices that will stream on Google Videos and YouTube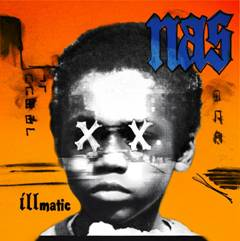 BY: LEILA ORTIZ