Nas' "Time Is Illmatic" Premiers at Tribeca Followed by a Special Performance of "Illmatic"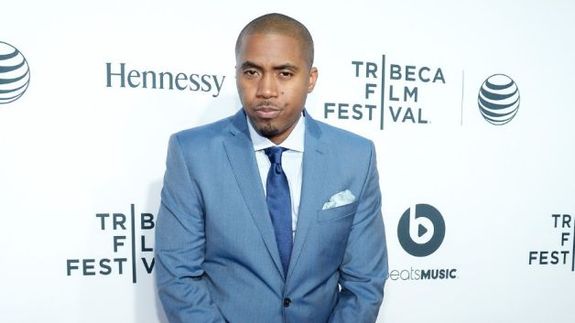 Last night, The Tribeca Film Festival opened at the famous Beacon Theatre in New York City , premiering the new documentary "Time is Illmatic". The film from Director One9 and writer Erik Parker, focuses on Nas's youth in Queensbridge, the housing project across the East River from Manhattan, where he dropped out of school in junior high and his best friend was shot to death after a night at the movies, all contributing to the landmark album that kicked off his career and cemented his place in hip hop.
Introduced by Tribeca co-founder Robert De Niro as "not just about the making of an album, but about the making of an artist here in our hometown", the film kicked off the 13th annual Tribeca Film Festival celebration with an inspiring focus on music and inner city life in the 1980's. Notable attendees of the premier included Pete Rock, Michael Rapaport, Wale and Raekwon to name a few. The Tribeca Film Festival will run through April 27th.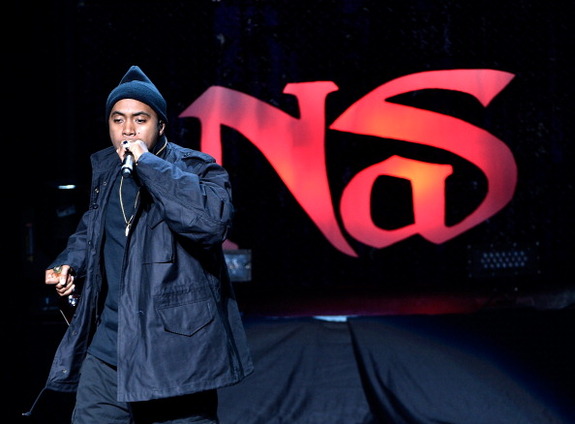 Following the film's premier, Nas took the stage, dressed in all black and Timbaland boots, for a riveting performance of his classic work that initially inspired the film, Illmatic. Celebrating it's 20 year release anniversary, Nas who was accompanied by fellow New York native and musician Alicia Keys gave a one-an-a-kind performance of the album in it's entirety also calling upon his brother, Jabari "Jungle" Fret, to assist on one of the songs.
DJ Green Lantern hosted the turntables of the performance where Nas was said to be inspired by the recollection of his roots as he rapped emotionally with a constant flow of gratitude for his family, friends and collaborators, calling them out in the front rows of the audience." Illmatic celebrates it's 20th anniversary this weekend on April 19th where Nas is set to give a once-in-a lifetime performance experience to celebrate the album's place in the hip hop community as well as the milestones he's reached throughout his career which spans well over two decades.
The re-mastered and re-released album, Illmatic XX, became available April 15th.
BY: LEILA ORTIZ