Nas Celebrates Illmatic's 20th Anniversary at Coachella with Damian Marley & Ms. Lauryn Hill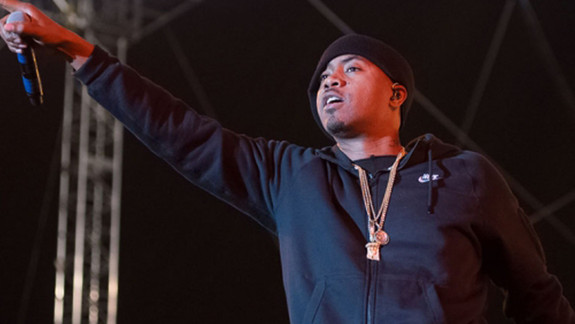 Twenty years to the day of its release, Nas took to Coachella's main stage for a once-in-a lifetime performance of his debut album, Illmatic. Last weekend, Nas shocked the audience, bringing out two of hip hop's biggest names, Jay Z and Diddy, to join him in the 20 year celebration. This past weekend was just as explosive when Nas, dressed in all black, brought out two more special guests, Damian "Jr. Gong" Marley and Ms. Lauryn Hill.
Nas first brought out longtime friend and 2010's Distant Relatives collaborator, Damian "Jr. Gong" Marley to perform hits, "Welcome to Jamrock" and "Road to Zion." Later during the performance, the audience was shocked when without announcement, Nas began performing his 1996 hit "If I Ruled the World" bringing out good friend and fellow musician, Ms. Lauryn Hill to join him in performing one of their biggest hits to date. The two haven't shared the stage together since 2012's Life Is Good/Black Rage Tour.
Overall, Nas brought the house down, closing out Saturday night's festivities with a bang, telling the audience "Happy anniversary to all of us."