Nas to Headline Essence Festival Kickoff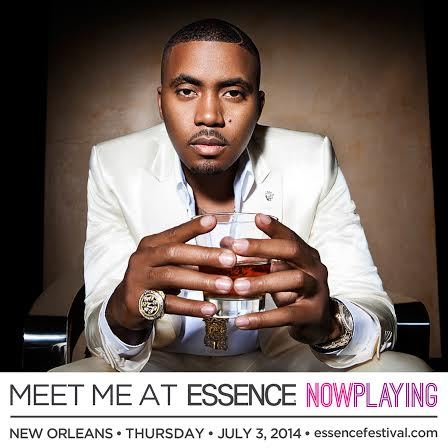 Announced today, the 2014 ESSENCE Music Festival will kick off it's 20th anniversary with a special performance from Nas, who has been selected to kick off the Essence Festival weekend as the main headliners for their "Now Playing" Thursday Night Concert. "ESSENCE is excited to welcome hip-hop legend and musical prodigy Nas to kick off our 20th Anniversary celebration, especially as he commemorates his own impressive 20 year milestone," said ESSENCE President Michelle Ebanks.
Like Nas' Illmatic, the festival will be celebrating its 20th anniversary this year. Speaking of the 20th anniversary Ebanks states, "ESSENCE Festival promises 20 stages of programming to honor our 20th anniversary with more than 70 artists performing across our music stages." The annual festival takes place in New Orleans and provides a weekend of non-stop entertainment. Other artists announced to take the stage during the festival include Trey Songz, Mary J. Blige, Jill Scott, K. Michelle, Jazmine Sullivan, and Prince, who is scheduled to take the main stage on July 4th.
Tickets for the festival are on sale now.
BY: LEILA ORTIZ