Nas to Play The Squamish Valley Music Festival in Canada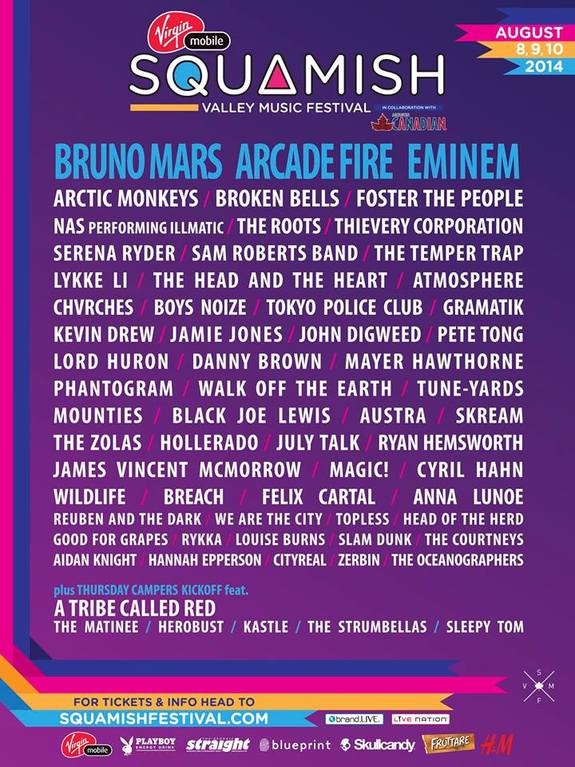 The Squamish Valley Music Festival returns this year with more than 60 performers set to play three day event. Today, Live Nation Canada has announced the full lineup for the festival with new additions Nas, The Temper Trap, Chvrches, Phantogram, Tune-yards, James Vincent McMorrow, Magic!, Wildlife, and Reuben And The Dark, all adding to the already diverse lineup. Erik Hoffman, Vice-President of Talent for Live Nation Canada, said "the latest additions to the lineup are a snapshot of the festival itself, with artists spanning genres and countries."
Nas, who is currently celebrating the 20 year anniversary of his debut album Illmatic, is set to perform the entire album at the festival. Other art its scheduled to perform include Eminem, The Roots, Bruno Mars, and more. The festival takes place from August 8 - 10 at Centennial Field, Logger Sports Grounds and Hendrickson Fields in Squamish.
Tickets for the festival are on sale now.
BY: LEILA ORTIZ