#IllmaticXX: Nas Performs with Dave Chappelle at Radio City Music Hall
Last night, Dave Chappelle closed out his series of shows at New York City's Radio City Music Hall with Nas joining him for the final night, performing his classic album, Illmatic. Following Chappelle's performance, Nas took to the stage to thank the comedienne for allowing him to be a part of history before beginning his performance. Dressed in red blazer and wearing gold chains, Nas began his performance of Illmatic in it's entirety.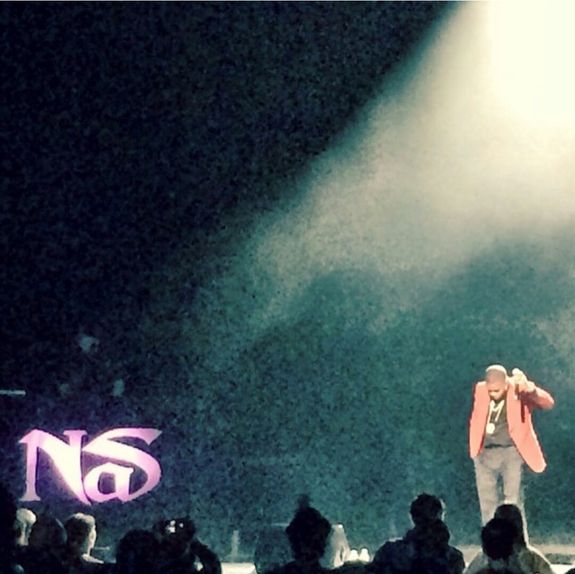 Following the performance of the classic album, Nas praised the orchestra as they exited the stage before jumping into a set of some of his most popular hits from his catalogue, including "If I Ruled the World," "Made U Look," and "Hate Me Now." The performance came to a close when DJ Green Lantern dropped "One Mic." Nas performed the track with Chappelle joining him on stage to celebrate the evening with champagne.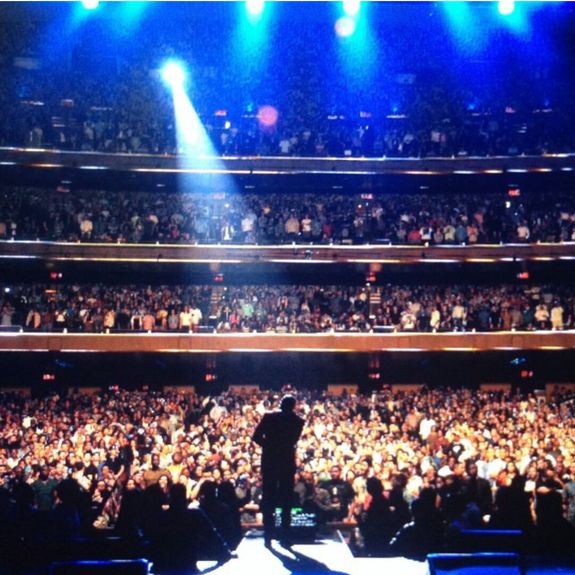 BY: LEILA ORTIZ