Nas & Mass Appeal Present New Music Video for "Represent." Winner of Music Video Contest directs new video for the classic track, in celebration of the year of Illmatic XX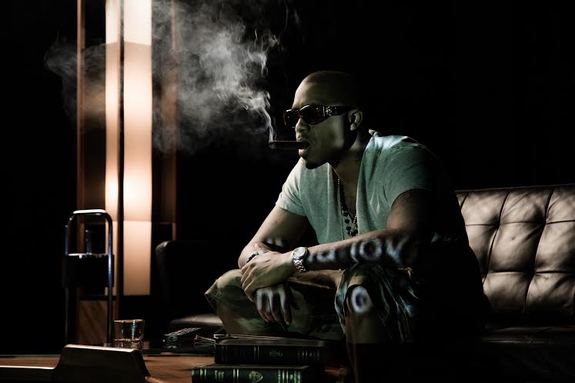 In celebration of the 20th Anniversary of his seminal debut album Illmatic, Nas held a contest inviting fans to collaborate and produce the official music video for "Represent," an influential track off of the classic release. This is the first video ever made for the track and was shot at the YouTube Space Los Angeles.
One winner, Brian Katz was chosen, and invited to collaborate alongside Nas and Mass Appeal's own Jason Goldwatch, who helped bring his video vision to life. Inspired by the song's beat, produced by DJ Premier which incorporates samples from the soundtrack of the classic 1924 silent film The Thief of Bagdad, Brian drew parallel lines between the film's protagonist and Nas' own life.
"As someone who has had Illmatic in heavy rotation for the past 20 years, the opportunity to represent as a true fan in sharing my vision with Nas and have Jason Goldwatch help bring that vision to reality is proof positive that indeed 'The World is Yours'" - Brian Katz
Nas' seminal debut album, Illmatic, has been released as a special 20th Anniversary Edition, titled Illmatic XX, available now on 2-CDs and 1-LP vinyl via Sony Music Entertainment's Legacy Recordings. This exclusive collection features several rare remixes, unreleased demos and freestyles to commemorate the anniversary.
The release of Illmatic XX on April 15, 2014 charted in the top 20 of Billboard's Top 200, reflecting Legacy Recordings' aggressive and innovative campaign to elevate the seminal hip-hop record. The anniversary release was supported by a major print and online campaign, which included coverage in USA Today, Wall Street Journal, New York Magazine, Rolling Stone, Complex, Pitchfork, and several television appearances on The Tonight Show Starring Jimmy Fallon, Real Time With Bill Maher and Charlie Rose to name a few.
Tribeca Film has acquired North American rights to Time is Illmatic, the Nas documentary which had its world premiere on the opening night of the 2014 Tribeca Film Festival. The film will play in select theaters in October 2014.
"A portrait of an artist as a hood, loner, tortured soul, juvenile delinquent, and fledgling social critic… [the album] still stands as one of rap's crowning achievements." -Rolling Stone
"The meticulously crafted essence of everything that makes hip-hop music great; it's practically a sonic strand of the genre's DNA." -Pitchfork
"[A] masterwork of story-telling, lyricism and beat-making." -NPR Music
BY: LEILA ORTIZ