Ill Advice: Nas Offers Advice to Kendrick Lamar On Following Up A Classic Album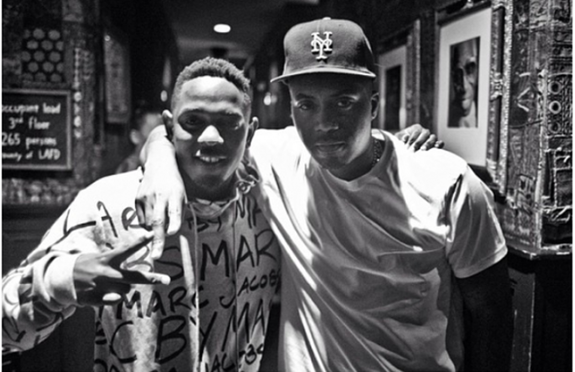 It's no secret that Nas' debut album, Illmatic, was not an immediate commercial success, but still managed to move the hip hop culture to another level, eventually becoming one of the most successful and praised debut albums in hip hop. Released in 1994, the album spoke of a time and a culture that when paired with the Nas' lyrical genius, went unmatched by the works of his peers both back then and now. Twenty years later, the success of Illmatic and the timeless body of work continues to draw comparisons between Nas and other hip hop artists of today. More recently, the conversation has shifted to draw comparisons between the success of Illmatic and Kendrick Lamar's good kid, m.A.A.d city. During a recent interview with Complex Magazine, Nas addressed the comparisons between his debut album, Illmatic and Kendrick Lamar's good kid, m.A.A.d city. With the massive success of Kendrick's debut album, the pressure for an equally good or even better sophomore album is thick and can be a trying experience.
Nas, speaking with Complex's Insanul Ahmed, offers words of wisdom and advice to Lamar while sharing his experience on the completion of his sophomore album and addresses the comparisons between the two.