#ArtOfTheChase: Nas Performs at Hennessy V.S Shepard Fairey Event in Chicago.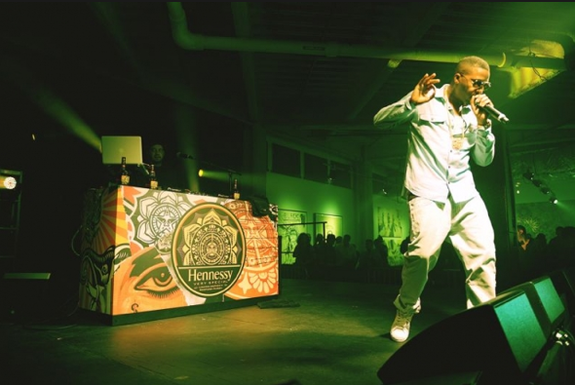 Nas was one busy man over the weekend. With multiple performances scheduled to celebrate this year's Lollapalooza music festival, the New York emcee found residency in Chicago over the weekend. On Friday, Nas joined Hennessy V.S as they celebrated the launch of the Hennessy V.S Limited Edition Shepard Fairey Bottle at The Art Alliance: The Provocateurs gallery.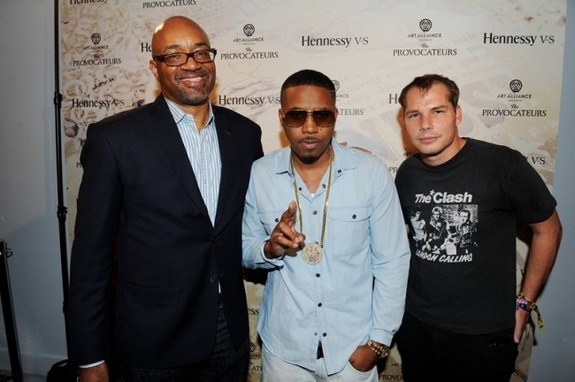 Held at the Provocateurs gallery at Block 37, the celebration honored OBEY's Shepard Fairey and the launching of the new Hennessy V.S Limited Edition Shepard Fairey Bottle. Guests of the celebration were treated to a selection of small bites and carefully crafted cocktails infused with Hennessy, such as Shepard Fairey's own creation, "The Revolution," during the invite only luncheon.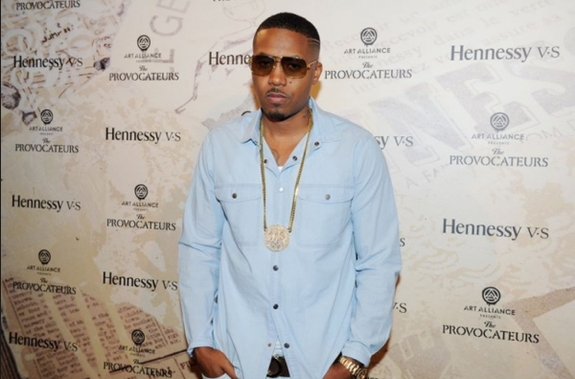 Attendees were also treated to an exclusive preview of the artwork on display as well as an exclusive sit down, roundtable discussion with Shepard Fairey. During the discussion, the artist described the new label and the inspiration behind the design and detail of the new limited edition bottle. Fairey, using the popular Hennessy mantra, "Never Stop Never Settle," also discussed his drive as an artist to inspire others to constantly challenge themselves to create works that provoke, an motivation he took from lyricist masters like Nas.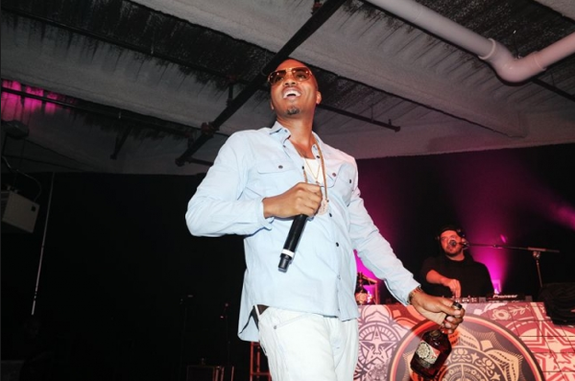 Partygoers danced to the music of DJ Sean Mac, DJ M.O.S and Fairey before being treated to a special performance by Hennessy Brand Ambassador Nas. Dressed in light denim and wearing a single cold chain with a gold medallion, Nas took the stage to congratulate Fairey on his accomplishments and acknowledge Hennessy for their support of artistry. The legendary emcee immediate proceeded to rock the crowd with a surprise set performing some of his biggest hits including "If IRuled The World," "Made You Look," "One Mic," and more.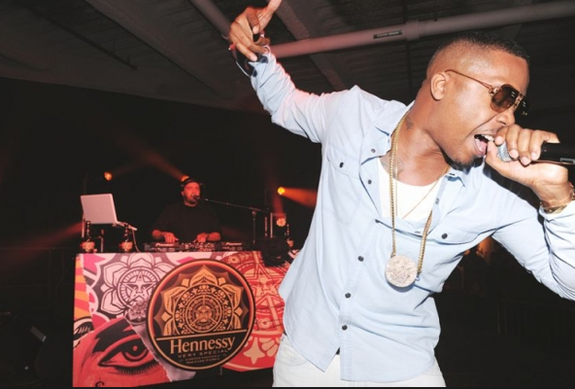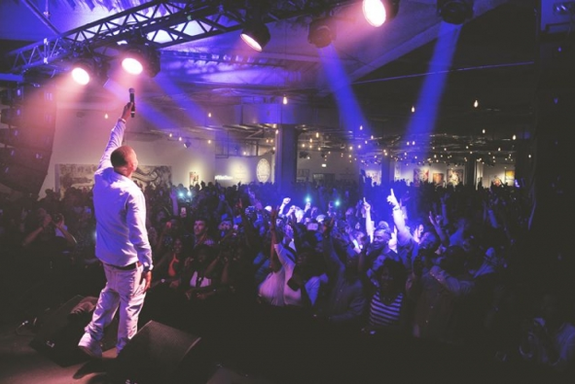 BY: LEILA ORTIZ