Watch the Trailer For Nas' Documentary: "Nas: Time Is Illmatic"
Directed by One9, written by Erik Parker, with never before seen interviews from artist like Nas, Large Professor, Pete Rock, Q-Tip, L.E.S., DJ Premier, Pharrell Williams, Alicia Keys, and more, the story of Nas' iconic album comes to life on the silver screen. The film takes viewers on a journey twenty years back in time when Nas' debut album Illmatic dropped and the young emcee commanded the attention of the masses. The film chronicles Nas' influences from his environment, family, and music while uncovering details of his life story and career. "Nas: Time Is Illmatic" is scheduled for release in select theaters beginning October 1st in conjunction with the Nas: Time Is Illmatic Tour presented by Hennessy V S.
The film will also be released nationwide through Video On Demand, iTunes, and other digital platforms beginning October 3rd.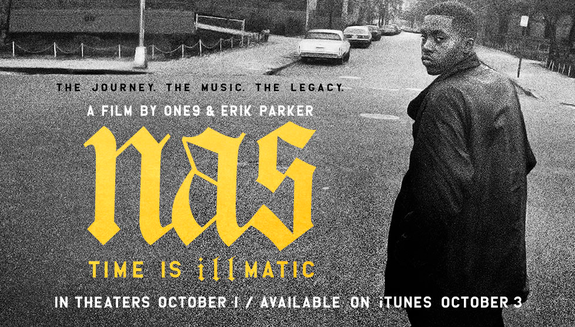 BY: LEILA ORTIZ