Watch Hennessy's Exclusive Trailer for Nas: Time Is Illmatic
With the premier of the documentary film, Nas: Time Is Illmatic quickly approaching, Hennessy has released an exclusive trailer in celebration of the film's opening. The film, from Director One9 and Writer Erik Parker, "traces Nas's influences and the insurmountable odds he faced in creating the greatest work of music from hip-hop's second golden era," reps for Tribeca report in a statement. In the new trailer, creators One9 and Erik Parker discuss the importance of the film and their extensive 10-year journey in completing such a monumental piece of work behind the landmark album.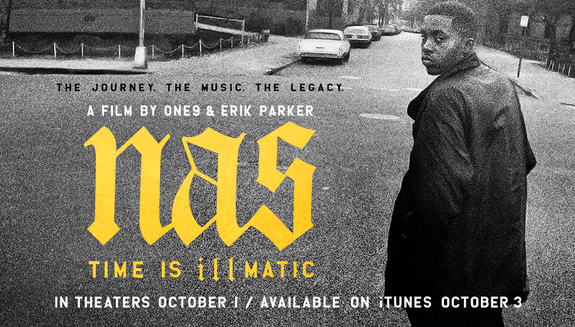 NAS: TIME IS ILLMATIC opens in select theaters 10/1 and will be available on nationwide VOD starting 10/3 - pre-order it on iTunes today. Additionally, Nas will also begin the "Time Is Illmatic Tour" October 2nd in Rochester, New York. Tickets for the tour are available here.
BY: LEILA ORTIZ