Nas Re-­Launches HSTRY Clothing
An apparel brand from the mind of legendary hip-hop artist Nas, HSTRY was first introduced to the world in the fall of 2013 via a collaboration with New York style arbiter, Grungy Gentleman. Featuring luxury leather jackets, accessories and a blend of premium streetwear, the pieces reflected Nas' current personal style. Now, as the brand launches its first solo collection, the Queensbridge MC takes it back to the streets.
From the cars he dreamed of buying as a kid to the people and moments that inspired his ascent into the cultural strata, HSTRY's new collection speaks of Nas' personal journey and motivation with vibrant, original graphics and color-blocking extolling an era that birthed legends and shaped decades to come.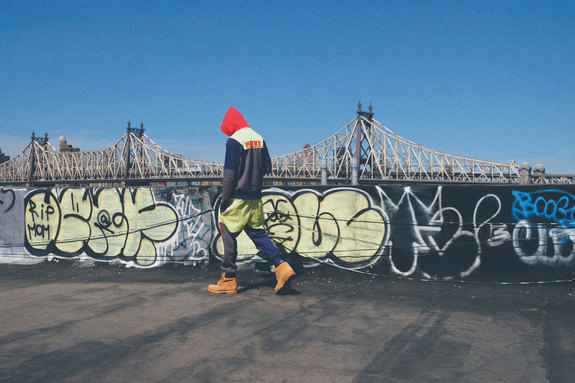 Subtle modernity is integrated with the classic nostalgia of the 80's and 90's in premium printed tees, cut-and-sew sweats, and buckets hats, celebrating the golden years of hip-hop. The mix of old and new school is embodied by the Fall 2014 lookbook, which features fresh up-and-coming rapper Bishop Nehru as well as style icon in the making, Everard Best.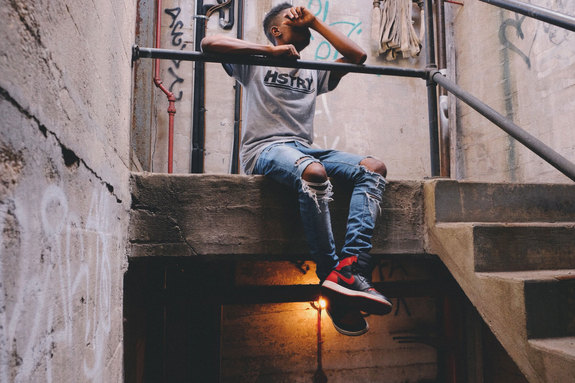 The 25-piece collection merely scratches the surface of who we are, of the myriad threads woven together throughout the years to create our story. Join us as we continue to make HSTRY.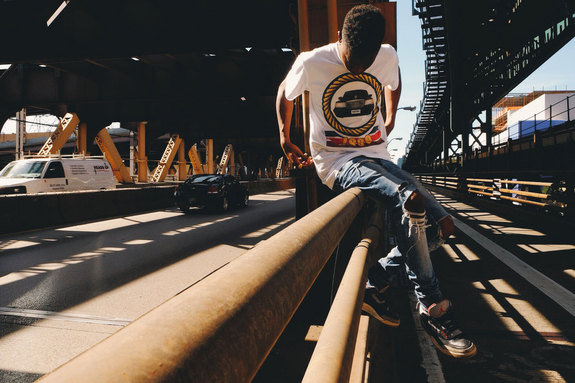 View HSTRY's Falls 2014 Lookbook
Shop HSTRY's Fall 2014 Collection
BY: LEILA ORTIZ