Questions & Answers: Nas Talks Time Is Illmatic with the LA Times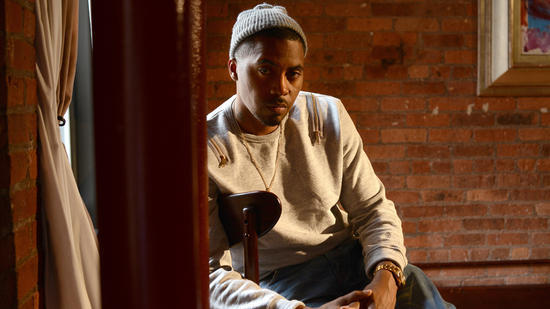 Last Wednesday, after twenty tour dates across North America, Nas' Time Is Illmatic Tour came to a close at Los Angeles' Orpheum Theater. The tour celebrated the twentieth anniversary of Nas' iconic debut album, Illmatic, with a screening of the documentary film, Nas: Time Is Illmatic, followed by a performance of the album in full. While on tour, the Queensbridge native took the opportunity to speak with Los Angeles Times writer, Lorraine Ali, for an in-depth interview discussing his twenty year career. During the interview, Nas reflects on the making of the classic album and film, as well as his musical and personal evolution over the last two decades. The emcee also shares details on the Nasir Jones Hip-Hop Fellowship at Harvard, new music, as well as his perspective on the current state of hip hop.
Read "Nas Wraps 20 Years of Rapping with Time Is Illmatic"
BY: LEILA ORTIZ