Nas x Sprite: Obey Your Verse
Introducing the second installment of Sprite's "Obey Your Thirst" documentary series, featuring Queensbridge's own, Nasir Jones. The new video features the lyricist walking through the streets of New York City, poetically speaking, affirming his passion for the culture, "There was nothing more important to me in the whole world than having a voice. I wanted to make a big impact on this art form… I wanted to open up a doorway for another generation." That voice and his words can now be found on limited edition 16 oz. bottles and cans featuring lyrics from the emcee's most popular songs including, "If I Ruled the World," "It Ain't Hard to Tell," "My Generation," and "The World is Yours."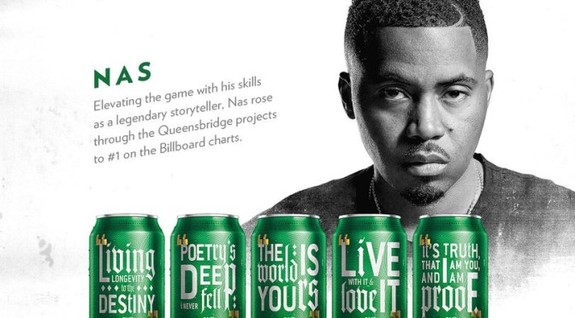 The campaign also spotlights hip-hop legendary artists Notorious B.I.G. and Rakim. Watch Nas' contribution to the "Obey Your Thirst" series and collect your limited edition cans and bottles while you can.
BY: LEILA ORTIZ