Nas Scores Sixth No. 1 Album On Billboard 200 Chart!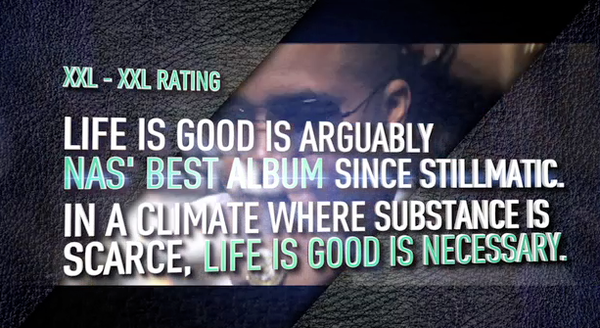 Hip-hop veteran Nas achieves his sixth No. 1 album on the Billboard 200 as Life Is Good bows with 149,000 sold, according to Nielsen SoundScan. That surpasses initial forecasts for the set by industry prognosticators, which had pegged it to begin with around 125,000.
Nas previously hit the top with It Was Written (1996), the collaboration set The Firm (1997; with Foxy Brown, AZ and Nature), I Am (1999), Hip Hop Is Dead (2007) and Untitled (2008). The latter -- Nas' last solo studio release -- arrived with 187,000. More recently, his 2010 Distant Relatives collabo effort with Damian "Jr. Gong" Marley started at No. 5 with 57,000.
To read this entire article please click HERE.
Also, check out what all of the critics have been saying by watching the video HERE!!